Ford Drives U
College Graduate Program for Bonus Cash on New Ford Models in Fenton, MI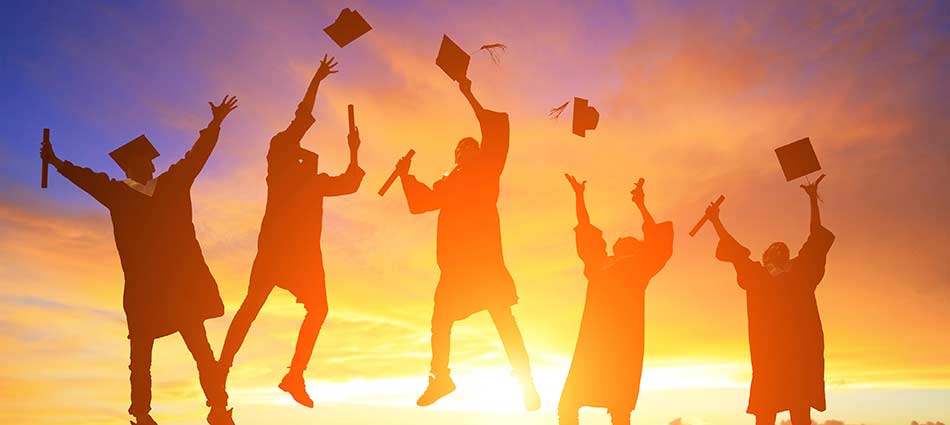 Start your New Ford Finance or Lease on a Strong Note
Many decisions follow a university enrollment or college graduation commencement. How will you get around campus conveniently for the next four years, or how will you commute to and from your first job every day?
First off, congratulations. Our team at Lasco Ford recognizes your academic accomplishments, and offers a solution to these types of questions as you proceed through and conclude your full-time or half-time enrollment in a four-year college, junior college, community college or trade school. The Ford Drives U College Graduate Program, available through our financial services today, offers $750 towards the finance or lease of a new Ford model you're ready to commit to inside our showroom.
Eligible College and Active Graduate Students
The following students, both current and prior, may qualify for the Ford Drives U College Graduate Program:
Active Students - College, Graduate and Trade
Recent Students - College Graduates
High School - Current Seniors and Graduates with Letter of Intent to University
Internships and Apprenticeships - College and Trade Students
Proof of enrollment status or qualified future enrollment will be required as part of program policy, with documentation requirements including a diploma, transcript, letter of intent or current class schedule to verify your eligibility.
Take Advantage of Other Incentives for Additional Savings
Want to maximize your savings on a new Ford finance or lease? Along with this program, seek out additional incentives and offers that you may qualify for at our dealership today. A team of finance experts can assist with this process, setting you up for a successful automotive investment worth taking pride in.
Celebrate graduation or your college enrollment news with a sleek, dependable new Ford model that comes with bonus cash offers. Reach out to our team today and learn more about this process. We're more than happy to make additional arrangements over the phone or in person.