Lasco Ford Salutes Those Who Serve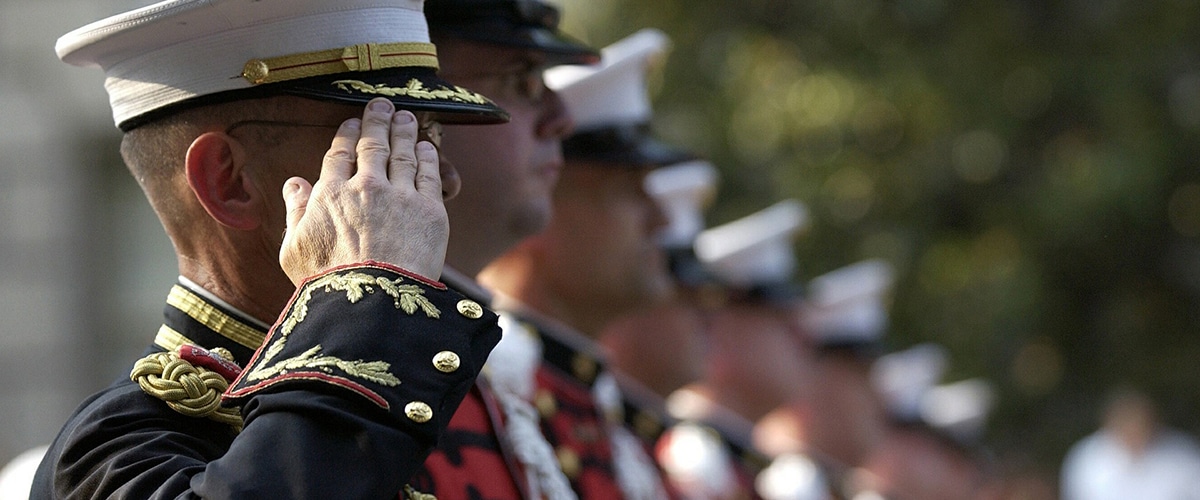 $750 Bonus Cash Offer through the Ford Military Appreciation Program in Fenton, MI
The Ford Salutes Those Who Serve ideal means a lot to our team here at Lasco Ford, proud to honor active duty, retirees and veterans of the United States Military for the selfless sacrifices you make to protect the freedoms of our country. This commitment to our safety and security is something we always cherish, and our team welcomes you to take part in the Ford Military Appreciation program at our dealership as just one of many important ways to show how thankful we are.

Active Duty, Retirees, Veterans, Spouses and Household Family Members All Are Encouraged to Take Part
The following members of the United States Military Branches and respective family members qualified to enjoy program benefits are as follows:
Active Duty - Members of National Guard, Reservists on Active Duty and Delayed Entry/ Enlistment Program Members
Retirees - Includes Regular, Reserve, Early Retirement and Medically Retired Members
Veterans - All US Military Veterans. Ford Customers using adaptive equipment in current Ford model for this category can qualify for up to $1,000 with Ford Mobility Motoring Program enrollment
Overseas Personnel - Members Taking Part through Military Advantage Program
Family Members - Includes Spouses, Surviving Spouses and those Directly Living in Household
Military Bonus Cash Offer to Help with your New Ford Finance or Lease
The above eligible parties may qualify for $750 toward the purchase or lease of a new Ford model at our dealership today. This money pairs with other offers and incentives to help you get the maximum return on your next daily driver investment. Our finance team is here to help you confirm these benefits, verify eligibility and review any questions you may have while pursuing an auto loan or car lease at our dealership. We look forward to connecting soon, and again extend our thanks for your service and sacrifice.