Treat Your Ford Right with the Service Team at Lasco Ford
Your Ford vehicle works hard for you and over time, it will require routine maintenance to continue operating at its peak performance level. You can certainly find adequate service at your local mechanic but if you're looking for premium service from the best Ford team in the area, you'll find it at Lasco Ford. If you want to look for an oil change or some more in-depth repairs, give us a call today.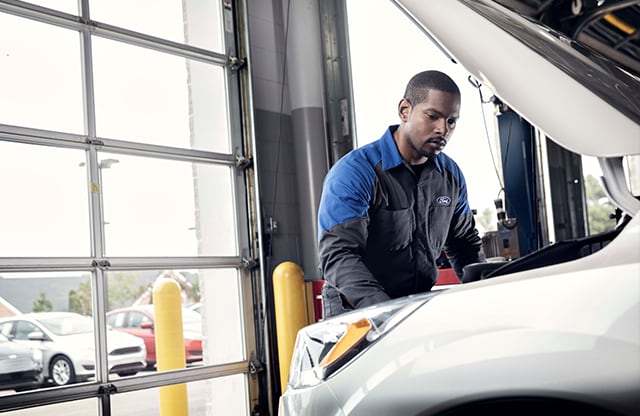 Explore a Variety of Services at Lasco Ford
If you're looking for top-quality service and performance, you'll find it right through the doors of our service center. Our factory-trained Ford technicians know everything to do with Ford, so we can assure you that your vehicle is in the best hands possible. We only use state of the art diagnostic and repair equipment to work on your Ford car, truck, or SUV, and we'll only use genuine Ford parts whenever we need to replace a part.
What services are you looking for? We have you covered, from routine maintenance needs to more in-depth repair requirements. Our services can include:
Oil Change
Multi-Point Inspection
Tire Rotation
Wheel Alignment
Brake Repair and Replacement
Transmission Fluid Change
Battery Replacement
Engine Diagnostic and Repair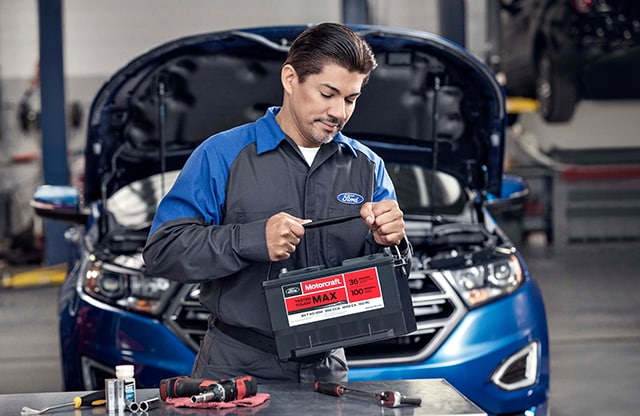 No matter which services you need, we're happy to determine the problem and get right to work on your needs.
When it comes to your Ford vehicle, we put your satisfaction first. Our goal is to ensure you can drive away with confidence, so we make sure that all our services are completed efficiently. We want you to get back on the road in your Ford as soon as possible, from a service team that you can trust.
Ready to schedule an appointment? Give us a call or use the online form, and we'll find a time that works best for you! We can't wait to provide you with the best Ford service around Fenton.