High quality
Ford Service
 at
Lasco Ford
in Fenton, MI 48430 is provided by Factory-Trained Technicians. Our Dealership uses the industry's best Factory-Trained Technicians along with the highest quality equipment to service your vehicle. Our Dealership is focused on one thing only...Your Complete Satisfaction. Whether you are driving from Fenton, Flint, Howell, South Lyon or Brighton MI we have the experience, skills and components to service your vehicle the right way.

With the addition of the all new state of the art green service facility at Lasco Ford, comes all new equipment that can better service your vehicle quickly and for less cost. Just for visiting, Lasco Ford in Fenton, Michigan will offer Free battery checks, free engine code checks, free alignment check, free tire checks, and provide you with a printout of your vehicles overall heath. You heard right, all for FREE! On top of those valuable items, Lasco has dedicated the service department to be the most comfortable available and offer amenities to help our customers.
Lasco Ford Service
has a large lounge with comfortable leather seating, Two 55" LED TV's with HD service, Free Hi-Speed Wireless Internet, Kids corner with toys and games, Coffee Bar including FREE bottled water, luxury bathrooms, and more!  We can't wait to serve you better than ever before and thank you for your loyal business for over 30 years of service!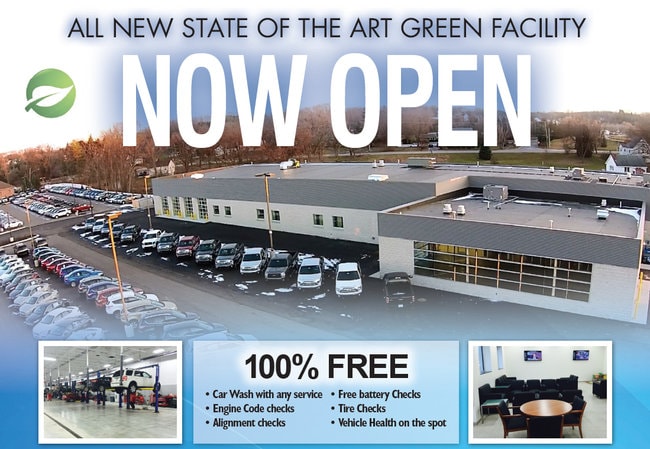 When you come home from work, the last thing you want to have to worry about is maintaining your car. That's why so many people trust mechanics to do the work under the hood for them. As for whom you should trust with such a lofty task? Finding a reputable mechanic can be hard. That is, of course, unless you simply turn to Lasco Ford, serving Fenton, Flint, Howell, South Lyon and Brighton.
We maintain a well-trained auto service and repair department that has only one goal in mind: making sure your Ford runs as efficiently as possible. Because we consider every Ford Escape, F-150, Fusion, Focus and SuperDuty on the road to be a reflection of our dealership, we want to help you get the most out of every mile.
Achieving that goal means taking the time to know every model in the Ford lineup, as well as only utilizing parts that are approved by the OEM -- the very same ones that were originally used to assemble your Ford Escape, F-150, Fusion, Focus or SuperDuty in the first place.
Ready to put us to work for you? Be sure to fill out our online appointment form today. Once we know what kind of car you have and what work needs to be done, we'll confirm the details of your appointment.